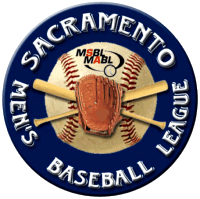 SACRAMENTO MEN'S SENIOR BASEBALL LEAGUE

Sacramento's Premier Baseball League since  1984

Home of 59 World Series Championship Teams

Player Pool - Join the SMSBL

PLAYERS IN SEARCH OF A TEAM

Sign up for the Player Pool!

Submit your information to be considered by an existing team.

The best way to begin playing is to start and manage a team.

Pool players are picked up as teams need [position] players.

You can also come watch a game, and talk to teams.

Entries older than 1 yr will be deleted.

First & Last Name*

Age*          

Email*

Phone*  xxx-xxx-xxxx

Positions played: P, C, 1st, 2nd, SS, 3rd, OF, etc

Experience: LL, HSJV, HSV, JC, College, Adult, etc

I can afford the fees

I want to manage

a team in SMSBL

Winter-Spring

Season

Sunday Season

Summer-Night

Season

Golden League

Must be 60 years or

older on or before

12/31/2017

I am interested in playing

(Select one or more)

TEAMS IN SEARCH OF PLAYERS

Teams listed below will be looking to fill the following positions. Please do not contact a team unless you can afford the cost to play.

TEAM



POSITION(S)
Fees using PayPal:

Spring Season: $235/player

Sunday Season: $310/player

Summer Season: $335/player

Golden League: $190/player

128 Players listed in the pool

SEASON & DAYS

Feb thru Sept

Sun thru Fri

March thru Sept

Sundays Only

July thru Sept/Oct

Mon thru Friday

May thru August

Wed or Fri 10am

GAMES

14 games (9 innings)

+playoffs/champs

18 games (9 innings)

+playoffs/champs

18 games (7 innings)

+playoffs/champs

15 games (9 innings)

+playoffs/champs

SEASONS & FEES w/ PayPal

Spring Season: $235/player

Sunday Season: $310/player

Night Season: $335/player

Golden Season: $190/player

MANAGERS

Please notify your league commisioner or  web master when you sign a player from the player pool