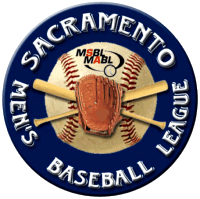 SACRAMENTO MEN'S SENIOR BASEBALL LEAGUE

Sacramento's Premier Baseball League since  1984

Home of 59 World Series Championship Teams

HALL OF FAME NOMINATION FORM

Each section will be used to determine if your candidate qualifies to be a HOF nominee. Please write a brief paragraph for each of the 4 categories below, which are scored 25% each.  A minimum of 75% is required to be a qualified nominee.

A qualified nominee will remain on the ballot for five (5) years.

Individuals cannot nominate themselves.

Immediate family members cannot nominate a candidate.

The nominee must be at least 55 years of age at the time this form is submitted.

LEAGUE PARTICIPATION / ACCOMPLISHMENTS MINIMUM 10 YEARS

(division winners, managers, all-stars, etc)

Name & Contact information

SERVICE

President / Board / Committee Member / Community Service

TOURNAMENTS

(local, regional, SMSBL & MSBL Sanctioned ONLY) / Arizona WS/Florida Fall Classic Participation and Success

ABILITY

(use 5 tools to evaluate)

1. Hit for average

2. Hit for power

3. Fielding ability

4. Throwing ability

5. Speed